Discussion
Book Talk | Alexandrea Ravenelle | Side Hustle Safety Net: How Vulnerable Workers Survive Precarious Times
11/06 Monday | 5:30pm
Join the Institute for Public Knowledge for a book talk on Side Hustle Safety Net: How Vulnerable Workers Survive Precarious Times with author Alexandrea Ravenelle, in conversation with Ruth Milkman and Jonathan Morduch on Monday, November 6th at 5:30 PM.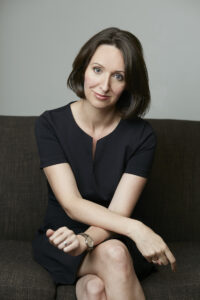 Alexandrea J. Ravenelle is an Assistant Professor in Sociology at the University of North Carolina at Chapel Hill and a 2023-24 Russell Sage Foundation Visiting Scholar. She is the author of Hustle and Gig: Struggling and Surviving in the Sharing Economy (University of California Press, 2019) and Side Hustle Safety Net: How Vulnerable Workers Survive Precarious Times (University of California Press, 2023). She is the recipient of grants from the Ewing Marion Kauffman Foundation, the Russell Sage Foundation and two grants from the National Science Foundation. Her work has been published in The New York Times; Regions, Economy and Society; Sociological Perspectives, and Work and Occupations.
​Ruth Milkman is a sociologist of labor and labor movements who has written on a variety of topics involving work and organized labor in the United States, past and present. Her most recent books are: Immigration Matters (co-edited with Deepak Bhargava and Penny Lewis, New Press, 2021), Immigrant Labor and the New Precariat (Polity, 2020) and On Gender, Labor and Inequality (Illinois, 2016). Her early research focused on the impact on U.S. women workers of economic crisis and war in the 1930s and 1940s. She went on to study the restructuring of the U.S. automobile industry and its impact on workers and their union in the 1980s and 1990s; in that period she also analyzed the labor practices of Japanese-owned factories in California. More recently she has written extensively about low-wage immigrant workers, analyzing their employment conditions as well as the dynamics of immigrant labor organizing. She co-authored a 2013 study of California's paid family leave program, focusing on its impact on employers and workers. She served as the 2016 President of the American Sociological Association; her presidential address focused on Millennial-generation social movements. She has also conducted extensive policy-oriented research on such topics as wage theft, unionization trends, paid sick leave, and the aging workforce.  After 21 years as a sociology professor at UCLA, where she directed the Institute for Research on Labor and Employment from 2001 to 2008, she returned to New York City in 2010.  She is currently Distinguished Professor of Sociology and History at the CUNY Graduate Center and at the CUNY School of Labor and Urban Studies.
Jonathan Morduch is Professor of Public Policy and Economics at the Wagner Graduate School of Public Service at New York University. He is a founder and Executive Director of the NYU Financial Access Initiative. Morduch is the author with Rachel Schneider of The Financial Diaries: How American Families Cope in a World of Uncertainty (Princeton 2017; project site) and co-author of Portfolios of the Poor: How the World's Poor Live on $2 a Day (Princeton 2009) and The Economics of Microfinance (MIT Press 2010). He is co-editor of Banking the World: Empirical Foundations of Financial Inclusion (MIT Press). Together with Dean Karlan, Morduch is the author of Economics (McGraw-Hill 2020, 3rd ed.), an empirically-oriented principles of economics text now in its 3rd edition. Morduch has taught on the Economics faculty at Harvard, and has held visiting positions at Stanford, Princeton, Hitotsubashi University and the University of Tokyo. He received a BA from Brown, Ph.D. in Economics from Harvard, and an honorary doctorate from the Free University of Brussels for his work on microfinance.