Lecture
Book Talk | Karen Levy | Data Driven: Truckers, Technology, and the New Workplace Surveillance
10/25 Wednesday | 5:30pm
Join the Institute for Public Knowledge for a book talk on Data Driven: Truckers, Technology, and the New Workplace Surveillance with the author Karen Levy, in conversation with Caitlin Petre, on October 25th at 5:30 PM.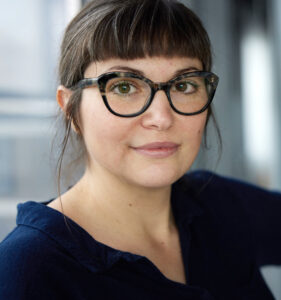 Karen Levy is Associate Professor in the Department of Information Science at Cornell University, and Associated Faculty at Cornell Law School. Levy's research focuses on the social, legal, and ethical dimensions of data-intensive technologies. Levy is a New America Fellow and a Fellow of the Canadian Institute for Advanced Research. She holds a Ph.D. in Sociology from Princeton University and a J.D. from Indiana University Maurer School of Law.
Caitlin Petre is Associate Professor of Journalism and Media Studies at Rutgers University. Her work uses qualitative methods to examine the social processes, organizations, and actors behind the digital datasets and algorithms that increasingly govern the contemporary world. Petre's book, All the News That's Fit to Click (2021, Princeton University Press), is a behind-the-scenes look at how performance analytics are transforming the work of journalism. Petre's scholarly work has been published in Social Media & Society, the American Journal of Sociology, Social Forces, Sociologica, and Digital Journalism. She has been featured or quoted in popular publications such as The New York Times, WIRED, The American Prospect, The Economist, and The Atlantic. She holds a Ph.D. in sociology from New York University and was previously a postdoctoral fellow at the Information Society Project at Yale Law School.