Lecture
Book Talk | Michele Lamont | Seeing Others: How Recognition Works― and How It Can Heal a Divided World
09/13 Wednesday | 5:30pm
Join the Institute for Public Knowledge for a book talk on Seeing Others: How Recognition Works—and How It Can Heal a Divided World with the author Michèle Lamont in conversation with Eric Klinenberg.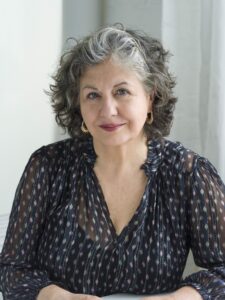 Michèle Lamont is a Professor of Sociology and of African and African American Studies at Harvard University, where she is also the Robert I. Goldman Professor of European studies. She served as the 108th President of the American Sociological Association, and her research has received numerous awards, including honorary doctorates from six countries. The author or co-author of over a dozen books, she can be found on MicheleLamont.org.
Eric Klinenberg is Helen Gould Shepard Professor of Social Science and Director of the Institute for Public Knowledge at New York University. He is the author of Palaces for the People: How Social Infrastructure Can Help Fight Inequality, Polarization, and the Decline of Civic Life (Crown, 2018), Going Solo: The Extraordinary Rise and Surprising Appeal of Living Alone (The Penguin Press, 2012), Fighting for Air: The Battle to Control America's Media (Metropolitan Books, 2007), and Heat Wave: A Social Autopsy of Disaster in Chicago (University of Chicago Press, 2002), and co-author, with Aziz Ansari, of the New York Times #1 bestseller Modern Romance (The Penguin Press, 2015). His scholarly work has been published in journals including the American Sociological Review, Theory and Society, and Ethnography, and he has contributed to The New Yorker, The New York Times Magazine, Rolling Stone, and This American Life.