Discussion
Book Talk | Carol Gilligan | In a Human Voice
11/15 Wednesday | 5:30pm
Join the Institute for Public Knowledge for a book talk on In a Human Voice with the author Carol Gilligan, in conversation with Dr. Niobe Way, on November 15th at 5:30 PM.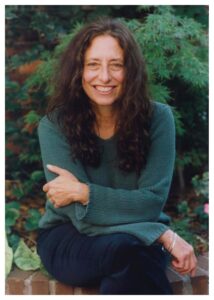 Carol Gilligan has been described as a "feminist rock star" and "celebrity academic" by the New York Times and was celebrated by Time magazine as one of the country's 25 most influential people in 1996. Her landmark book In a Different Voice, one of the best-selling psychology titles of all time, has been hailed as the "little book that started a revolution."
First published in 1982, In a Different Voice sold nearly a million copies and was translated into 17 languages. It marked a paradigm shift in psychology—in explaining human development, traditional psychological theories systematically ignored women and allowed for men's experience to stand for all of human experience. Forty years later, and now in her mid-80s, Carol Gilligan has re-examined those conclusions in a new book, In a Human Voice (Polity, September 26, 2023). She argues for something radically different, so radical in fact she has said she has changed the name of her book. She says the "different voice", initially heard as a feminine voice, is in fact a human voice. While gender is central to the story Gilligan tells, it is not a story about gender: it is a human story. In a Human Voice shares the emancipatory potential of the 1982 original and in some ways, Gilligan has come full circle. In the late 70s, when she was first developing her ideas, she did so against the background of Roe v. Wade—the interviews in the original book were with women considering an abortion. Now, in 2023, her book is infused with a feeling of quiet rage following the SCOTUS decision to revoke that constitutional right. In the United States, she writes, a patriarchal voice has been reinstated as the voice of morality and law.
Dr. Niobe Way is an internationally-recognized Professor of Developmental Psychology, the founder of the Project for the Advancement of Our Common Humanity (PACH) at NYU and the Director of the Science of Human Connection Lab. She is also a Principal Investigator of the Listening Project, which has been funded by the Spencer Foundation and is currently funded by the Chan-Zuckerberg Initiative and the Rockefeller Foundation, and is a member of the New Pluralists Collaborative.
The Listening Project, her current project with Drs. Joseph Nelson, Hirokazu Yoshikawa, and Jinjoo Han, is a novel intervention that aims to foster curiosity and connection to address the global crisis of connection (e.g., loneliness, depression, anxiety, suicide, hate crimes, mass violence). Her latest co-edited book is The Crisis of Connection: Its Roots, Consequences, and Solutions (NYU Press). Dr. Way has authored or co-authored nearly a hundred journal articles and books, including Deep Secrets: Boys' Friendships and the Crisis of Connection (Harvard University Press), which was the inspiration for "Close", a movie that won the Grand Prix Award at Cannes Film Festival and was nominated for an Oscar for best foreign film. Her newest book for Dutton press (a division of Penguin/Random House) is Rebels with a Cause: Reimagining Boys, Ourselves, and Our Culture. Another book, in progress for Harvard University Press, is titled: The Culture/Nature Clash and Its Violent Consequences.