Discussion
Book Talk | Seth D. Kaplan | Fragile Neighborhoods: Repairing American Society, One Zip Code At A Time
11/13 Monday | 5:30pm
Join the Institute for Public Knowledge for a book talk on Fragile Neighborhoods: Repairing American Society, One Zip Code At A Time with the author Seth D. Kaplan, in conversation with Ingrid Gould Ellen, on November 13th at 5:30 PM.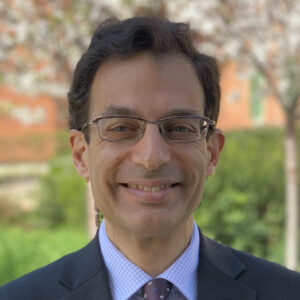 Seth D. Kaplan is a leading expert on fragile states. He is a Professorial Lecturer in the Paul H. Nitze School of Advanced International Studies (SAIS) at Johns Hopkins University, Senior Adviser for the Institute for Integrated Transitions (IFIT), and consultant to multilateral organizations such as the World Bank, U.S. State Department, U.S. Agency for International Development, and OECD as well as developing country governments and NGOs.
Ingrid Gould Ellen is the Paulette Goddard Professor of Urban Policy and Planning at the NYU Wagner Graduate School of Public Service and a Faculty Director at the NYU Furman Center.  She currently serves as the president of the American Real Estate and Urban Economics Association.  Professor Ellen has written numerous peer-reviewed articles related to neighborhoods, segregation, and housing policy.  She is also author of Sharing America's Neighborhoods: The Prospects for Stable Racial Integration (Harvard University Press, 2000), co-editor of How to House the Homeless (Russell Sage, 2010), and co-editor of The Dream Revisited: Contemporary Debates About Housing, Segregation and Opportunity (Columbia University Press, 2019).  Professor Ellen has held visiting positions at the Department of Urban Studies and Planning at MIT, the U.S. Department of Housing and Urban Development, the Urban Institute and the Brookings Institution.